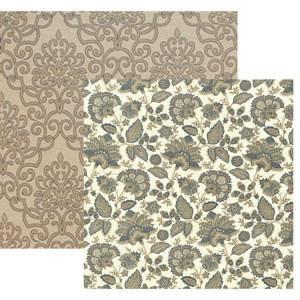 "I have a valance that needs to be updated" was what this client in Glen Ellyn, Il said when she called us. The window coverings were the last step in a project that included new paint and crown molding in their new home. This valance had once been perfect. Although, it takes a long time for the right custom drapery or top treatment to go out of style or become dated, they do and this one had.
It was once the perfect addition to the living room, but the other updates in the home simply made it look old and out of place. To my client's surprise, she learned that her husband liked the existing valance even less than she did, and he was also ready for a change.
A Friend Recommended Us For New Valance
We had a conversation about exactly what her vision was for a new custom valance; she wanted something to update and modernize her traditional home. We went over what colors and patterns worked for her.
Our next step in the process is to take all of the information we have gathered from our client and choose fabrics to present to the client in the home. We arrived at her home with the samples and gave her our signature recommendation when selecting fabrics for custom drapery: "We want you to find a fabric that you love." And even though it happens almost every time, it's always a shocker when we get it right the first time.
We look through thousands of fabrics to narrow it down to just a few to bring to your home. We found a few fabrics that she loved and added new custom pillow colors to our design project. With two fabrics, the decision was which would be the pillows and which the valance. Photos of the room in hand, we created a rendering of the two fabric options, and the client made a final selection.
Another Beyond Shades Fairy-Tale Ending!
Fast forward a few weeks, and the new window treatments were ready. Our designer, the workroom owner, and the installer showed up for delivery and installation of the gorgeous new 10-foot custom valance and pillows. The clients loved it from first look to final installation.
Window Treatment Specialists in Chicago IL Area
Beyond Shades is your source for window treatments, top treatments, custom drapery and more! We serve the greater Chicago area including Oak Park, Elmhurst, LaGrange, Naperville, Glen Ellyn and surrounding cities. Contact us today to schedule your in-home design consultation!