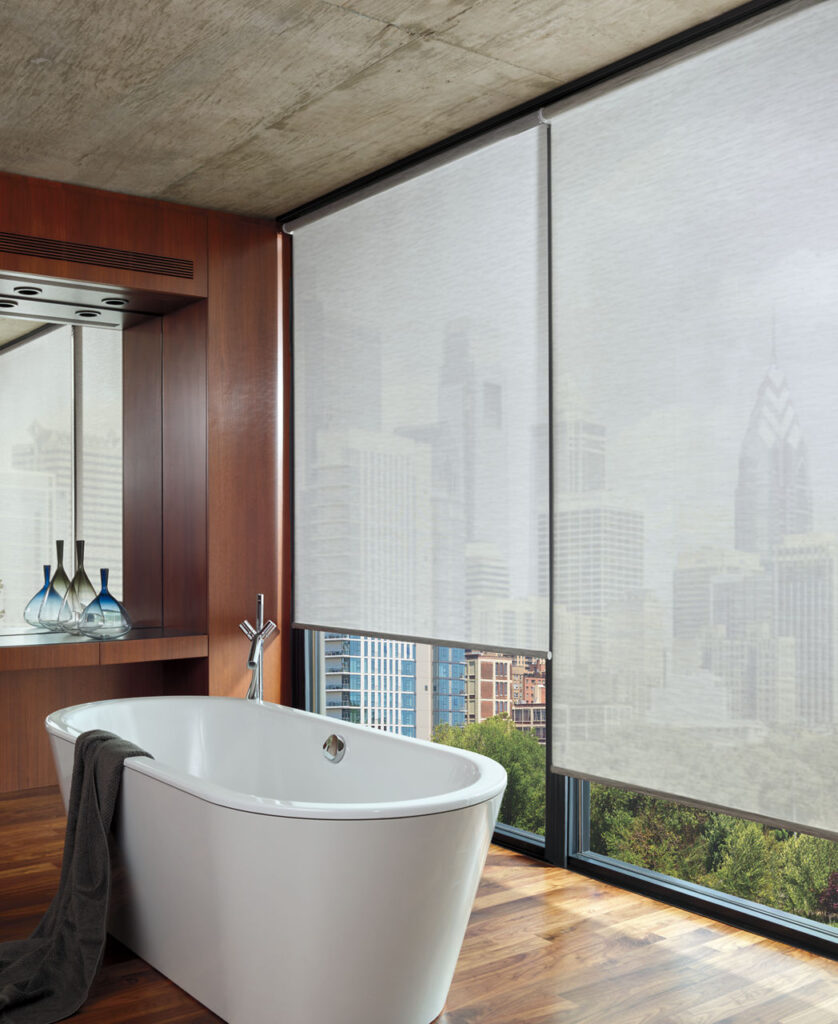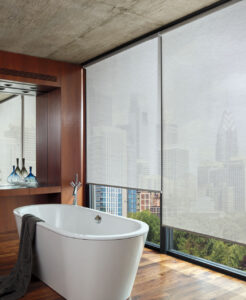 We got a call from a young woman, almost apologetically, asking if we'd come out for only one room, her bathroom. With a commitment to meet our clients, we decided from day one that we would help those who would call us whether it was with help for one window or their entire home. For us, this is part of our commitment to true customer service.
From her description, we were going to assist with one window in the bathroom. A window that needed something to cover it and help cool the room off too. She called the right company. She had a beautiful view of Chicago from her Wicker Park home and no need for privacy at all. This allowed us do something we rarely offer in a bath, a see-through Hunter Douglas Designer Screen shade. It remains one of our favorite homes and projects. It was a spa master bathroom in a modern Chicago home with a window so large it was more a wall than a window.
A Window Covering for Every Bathroom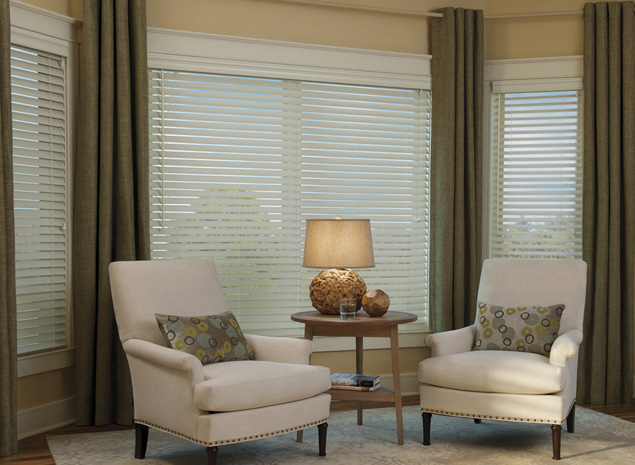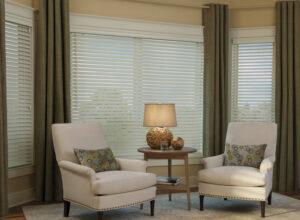 Clear on the other side of town, in historic Pullman, client Cindy M. wrote in her Houzz review of us:
"I hired Beyond Shades to replace a custom mini blind in my bathroom. They arrived and recommended a wood blind in a color that matched the window trim. The best part was being able to see the window treatment in my window via tablet application. I was sold and knew exactly how it would look. No guessing. The new blind completely improved the look and feel of the bathroom."
This is magic to us, knowing that every time she walks into that room, we've added a little something to have this awesome impact.
Window Covering Location
A powder room, hall bath, kids' bath, family bath, spa bath, and/or master bath are all rooms that, from a window-treatment perspective, need to be treated as a part of your home, and the right window treatment can make a huge impact on their look. You can go with whatever you put in the rest of your home or make these rooms their own. Often the window helps make that decision. Have a window in your shower stall? We are limited on what we can sell you, but we do have a couple of outstanding options.
Bathrooms may be one of the smallest rooms in the home, but we can help you to make as big a deal of your bathroom window as you wish. Look at some bathrooms we have done on Houzz.
Blinds, Shades & Shutters in Chicago IL & Surrounding Area
Beyond Shades is your source for window treatments, custom drapery and more! We serve the greater Chicago area, including Oak Park, Elmhurst, LaGrange, Naperville, Glen Ellyn and surrounding cities.
Contact Us today to schedule your in-home design consultation! You may also visit us on Houzz  to see more beautiful photos and our customer reviews.