When you decide to love it and not list it and remodel your existing home, remember the window coverings.  This West Suburban couple took that to heart when they called us out.  We had done their next-door neighbor's home a few years back when they purchased a beautiful Chicago-style bungalow.  They were kind enough to insist that these homeowners call Beyond Shades.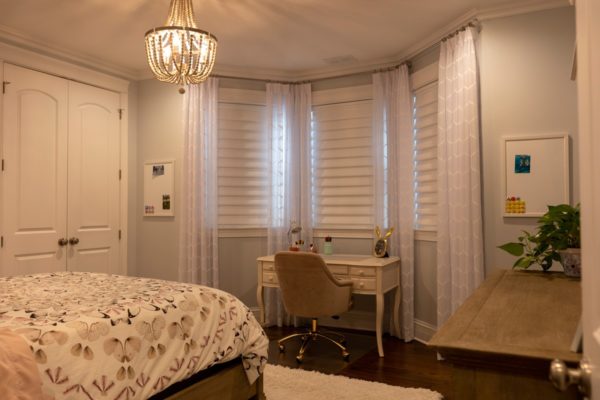 Our recommendations are unique to you and your home.
I went out and met with the husband.  After a tour of the rooms they were interested in having us do and a discussion of their privacy and light-control needs, I made recommendations.  Generally, when I walk into a home, I have an eye for what products will work.  Learning a little more about the clients solidifies that opinion.  It's then up to me to convey why and how to a client.  I use actual hand samples, photos of our many completed projects on Houzz, and sometimes I'll even take a photo and do a quick illustration for the client on the spot using my iPad.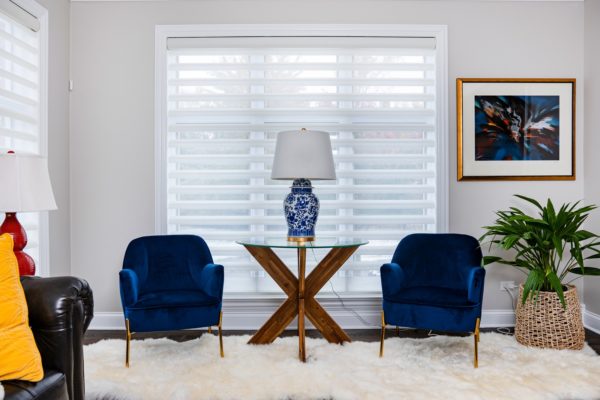 No rules, your space, your taste
We were working with three distinct spaces: a bright spa-worthy bathroom with a Zen feeling to it, a gourmet kitchen with a view of the summer hops the homeowner grows for his popular batches of micro brews, and an open music room and dining room.  The vibe was warm and welcoming, and the client had a true feel for what he liked.  All three spaces had undergone some type of update, making new window coverings the perfect must-have completion to this home.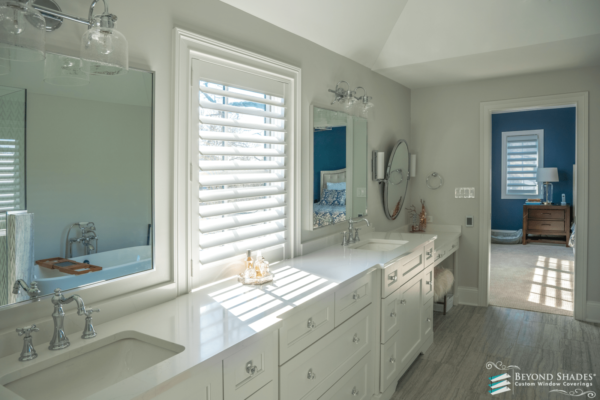 In the bathroom we went with Palm Beach Interior shutters, which are a simple, classic look that's also easy to clean.  In the kitchen, we knew top-down/bottom-up was the answer for a beautiful view while providing privacy.  I often say that the room makes the decision on the perfect fabric.  When we looked at Vignette® Modern Roman Shades in Brooklyn Tweed, it said yes to the kitchen.  Adding the PowerView® upgrade meant kitchen hands, wet or dry, never have to touch the shade.  The homeowner will lift the shade using the wireless wall-mounted Hunter Douglas® remote control or raise it with the sound of his voice using the Alexa Echo Dot.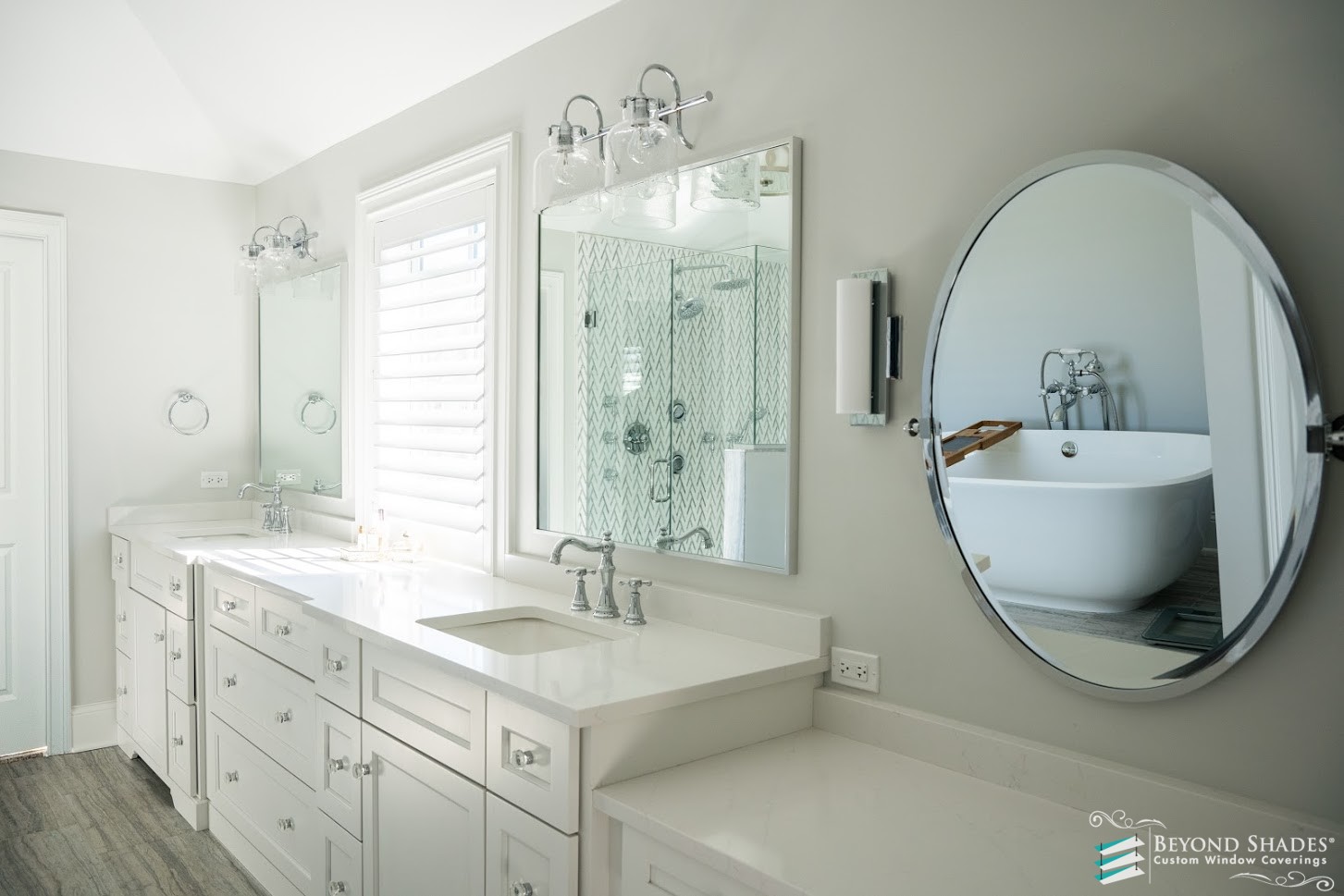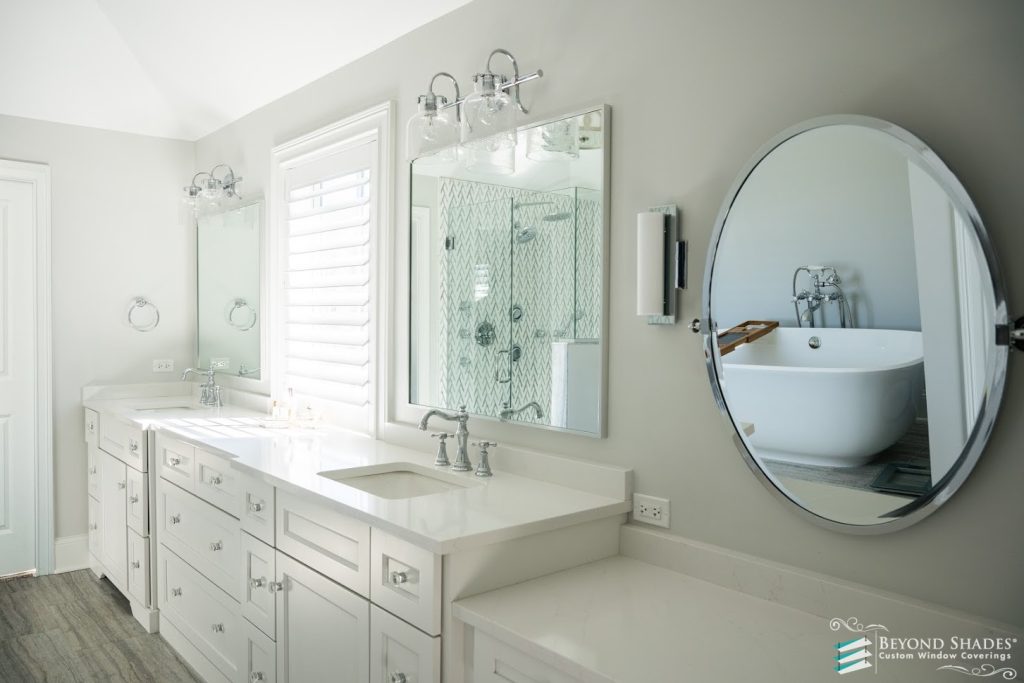 In the dining room and music rooms, Pirouette spoke to me. I knew that it would make the space look larger while providing the perfect amount of color and light.  Alustra® Valencia Duomo was what we selected. For a sleek cordless look and the ability for the automated shades to close on a schedule every evening, we upgraded to PowerView® for the music room.  In the rarely used dining room windows, we used the UltraGlide® lift system.  I later met the client and his wife in our Oak Brook Hunter Douglas Gallery to demonstrate the products again and show her what we'd selected together.  We moved forward and had everything installed within a few weeks.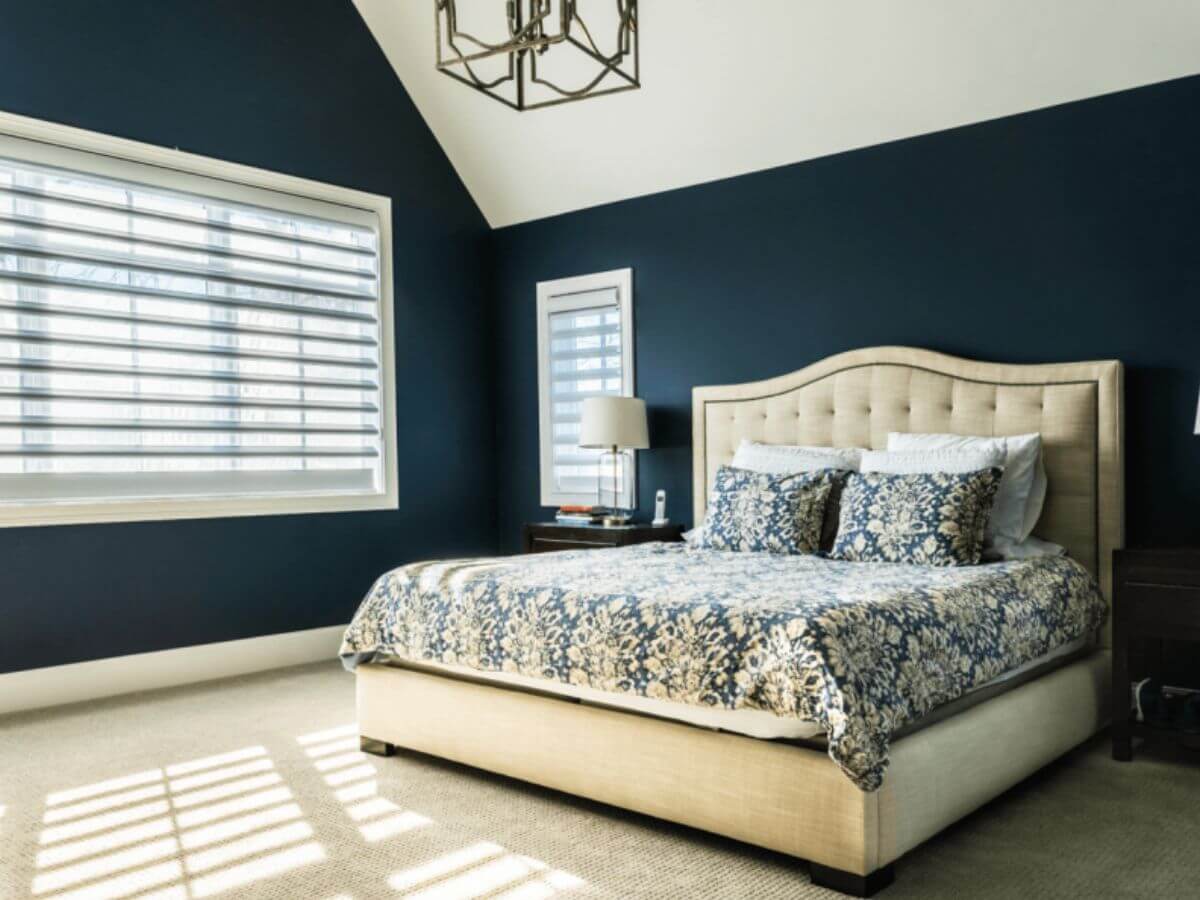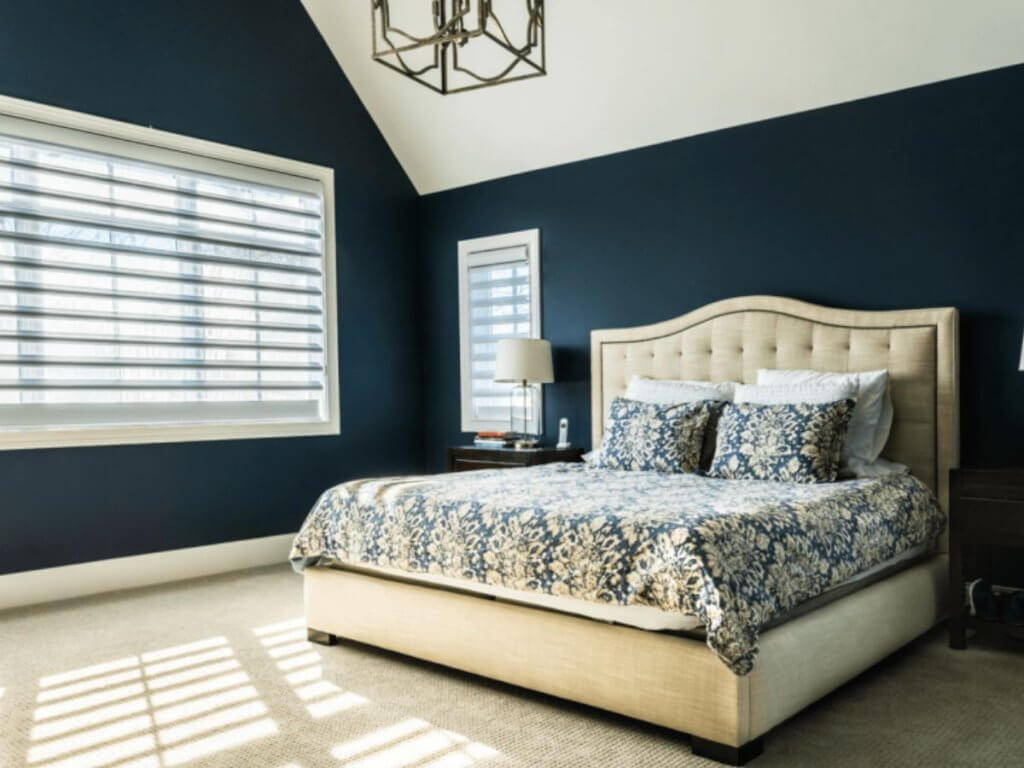 It's amazing how often we do neighbors or even several homes in one neighborhood and how you can walk into each one and see that it's completely unique to that client's style.
We just received an email from this client today telling us that he is very pleased with his project.  That makes me happy, because I'm gushing over the results as well.